Anyone can have their own Park Pause survey! Here's how:
1. VISIT the public park of your choice.
2. PAUSE and reflect on everything that lead to the park's creation and continued maintenance.
3. DOCUMENT the park.
4. TRANSFORM your experience through any creative act.
5. SHARE your art about the park!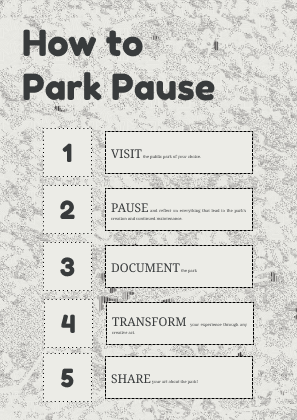 Files
how to park pause.pdf
13 MB
Jun 24, 2020